Every year, brides-to-be turn to Pinterest to search for wedding inspiration, and in 2020 that hasn't changed. According to Pinterest, weddings are being scaled back in favour of alternative ways to celebrate. Think intimate destination weddings and a focus on sustainability. Read on for more.
ELOPMENTS
Search trend analytics show couples are searching for eloping more than ever (128% to be exact). Elopements aren't what they used to be. Instead, couples are choosing to forgo the fanfare of a huge event and host their wedding somewhere intimate with very few (or no) people. In a modern take on the traditional spare of the moment reputation that comes with eloping, couples are choosing to invest money in honeymoons or homes instead of champagne fountains. From the courthouse to a destination wedding, elopements can be a low-stress way to scale down while still making meaningful memories. Think secluded venues nestled between ancient vine-covered walls rather than a grandiose chapel. Romantic moments surrounded by a select few of your nearest and dearest. Bliss.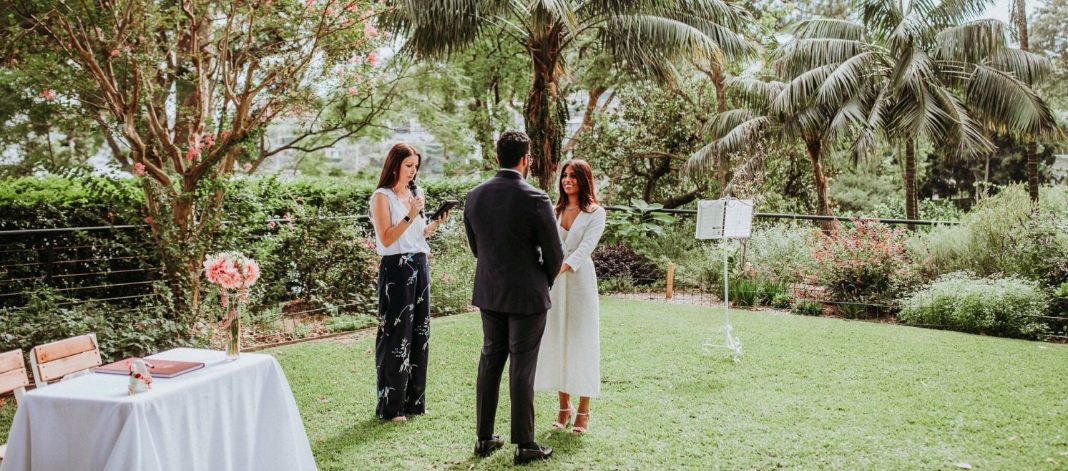 Celebrant: Jonelle McDonell Celebrant
GREEN WEDDINGS
It's no surprise that green wedding searches have soared exponentially in 2020, in fact – this year sustainable wedding ideas were up by 181%! Sustainability might have seemed like merely a buzzword a couple of years ago but this year it's more of a necessity. The location, flowers, stationery and the dress are all being taken into account in whether or not they're environmentally friendly or even necessary. On the topic of thinking about the bigger picture, some couples are even opting for charity donations instead of gifts in an effort to pay it forward. Eco-chic doesn't have to be daggy, in fact – it's cool to be kind (to the environment).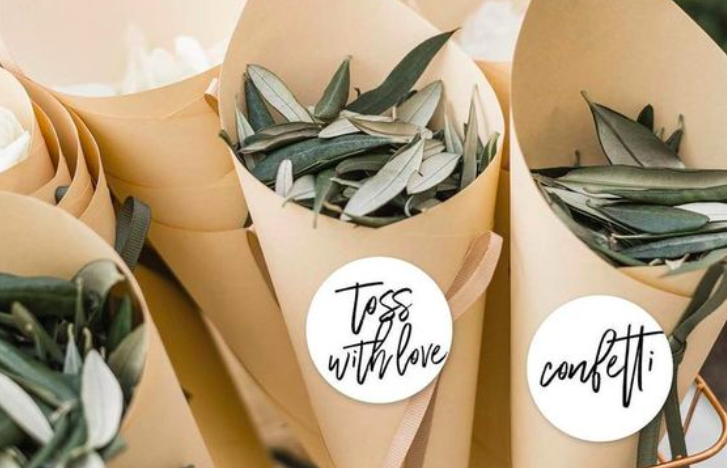 CULTURAL TRADITIONS
Of the top 100 trending search terms, 30% of them belong to multicultural weddings. People are celebrating their culture through food, dresses, music and tradition. The general theme all over the world is a relaxed approach to going back to their heritage, introducing elements from their backgrounds. A touching ode to the couple's parents and where they hailed from.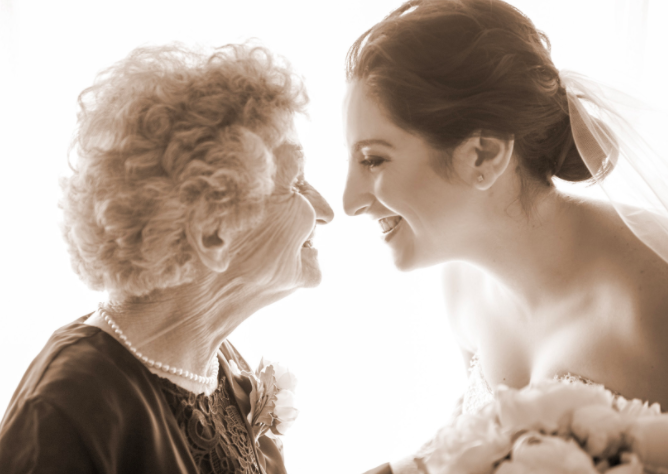 Image: Dezine By Mauro
DIVERSITY
Diversity is something that has been sorely lacking in the fashion and even bridal industry – but times are changing. Pinners are embracing their uniqueness and differences and starting to celebrate their true selves. Searches for female wedding suits, dresses for curvy brides and hairstyles for natural African hair have all increased this year. Weddings are evolving – to be different is now being cherished, rather than following the same trends as everyone else.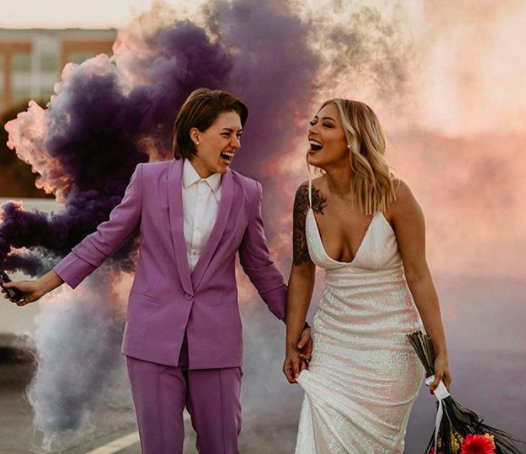 Where do you source your wedding inspiration from? Between online and print, the options are endless for creating your dream wedding day. Don't forget to make us part of the planning process. From staging the largest bridal events across Australia to officiating the only industry recognised accreditation programme, we have everything you could possibly need.
Eve – Sydney Bridal Fashion Hub
Wedding & Trends Editor